Celox First Aid Hemostatic Blood Clot Granules - 2 grams
CELOX First Aid Temporary Traumatic Wound Treatment 2g is easy to use (just pour, pack and apply pressure), very safe and extremely effective. When mixed with blood, Celox forms a robust gel plug in 30 seconds. This clotting action is independent of the bodies normal clotting processes. Celox's clotting ability has been proven to work in the presence of common anti-coagulants. In tests on swine by the U.S. Navy in Jacksonville, Celox was the only product to ive 100% survival.

Watch more videos by clicking the green video tab above.
Q: What is the main difference between QuickClot brand & Celox brand? A: Three main differences are...#1 - QuickClot will require wound debridement, Celox does not. #2 - QuickClot is exothermic which can cause additional damage, Celox is not. #3 - QuickClot does not work with hypothermic blood, Celox does!
Celox First Aid Hemostatic Blood Clot Granules Features:
Clots blood in 30 seconds
Works on blood containing anticoagulants
Independent in vivo testing showed 100% success in achieving hemostasis & reduced blood loss compared to other treatments
Sterile, waterproof, easy-open packaging for single dose
Works in hypothermic conditions
Generates no heat No chemical exothermic reaction (heat) therefore no burning
Applied using basic first aid skills

Sold:

Individually and not 10 per pack

Celox Technology has been shown to:
Save lives
Reliably stop arterial bleeding**
Significantly reduce blood loss**
Clot blood containing anticoagulants*
Quickly clot hypothermic (cold) blood*
* Details of these tests are available at: www.celoxmedical.com
** Journal Academic Emergency Medicine Jan 08, Pages 74-81
Related Items: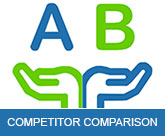 Clotting agent review as requested.

With any luck I won't have to review it. Next question.

packaging looks durable. put it in my edc sling, hopefully its the best money ever spent, if I ever need it I will let you know, till then, pay attention.

Great to have as part of a personal first aid kit.

Seems to be an excellent product.
Very fast delivery.

Super fast, and reasonably priced. Hope I never need to use them. Thanks!
Customers Also Viewed
Related Products