Posted by Julia Merrill on 23rd Oct 2017
How to Make Your Home a Soothing
Space to Recover from Surgery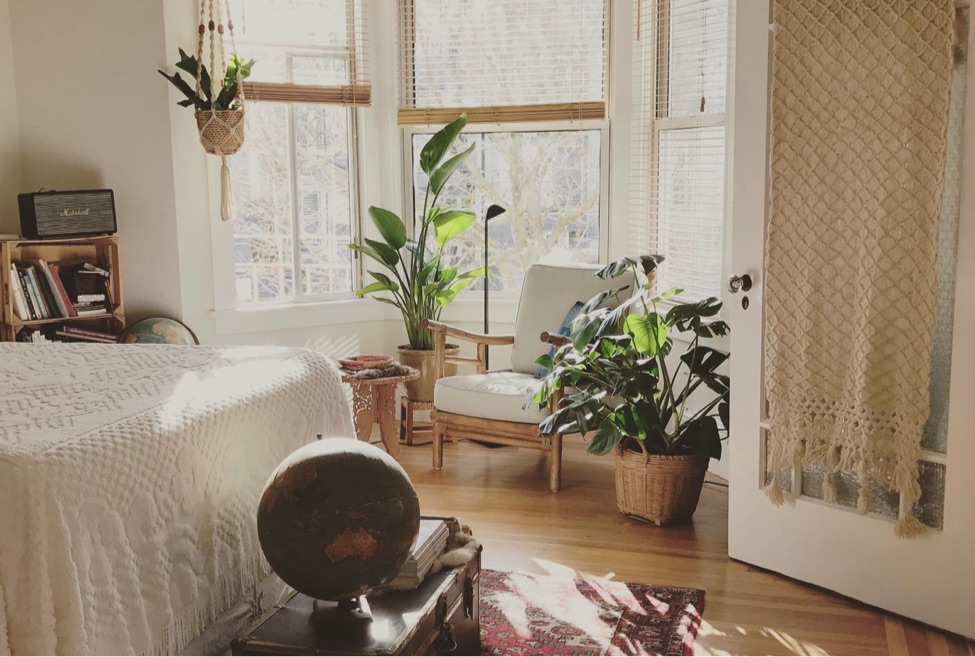 Photo courtesy of Unsplash by Timothy Buck
Nobody wants to go under the knife. Hundreds of millions of people have operations each year. Recovery from surgery can be a frustrating and sometimes painful process. Luckily, there are many things you can do to make your home a calm, peaceful place to recover from your upcoming surgery.
To maintain a soothing environment while you are recovering, here are some home improvements to try in the days, weeks, and months leading up to your surgery:
Decluttering
The art of decluttering can bring more joy into your life, while also helping your home become clean, tidy, and minimalist. When done properly, reducing clutter and reorganizing your home can lower your stress levels If you're not sure where to begin with reducing clutter, there are several different approaches you can take.
Here are some ways to decide what to keep and what to toss:
●Project 333 reduces the number of items in your closet by challenging you to wear 33 items or less for 3 months. For best results, you should repeat at least every 3 months.
●The Closet Hanger Experiment became popular thanks to Oprah Winfrey, who actually used it to reorganize her own closet. Start by hanging all your clothing with the hangers facing the reverse direction. After wearing an item, return it to the close with the hanger facing the other direction. If you continue for a few months, you'll have a clear idea of which items you're using and which ones you could probably discard. (Hint: this technique can be applied to any object in your home, not just clothing!)
●The Trash Bag Method is as simple as it sounds. Simply fill a large trash bag with any items you no longer need or haven't used in a while. If you're not ready to part with the items, place them into storage for a few months. When you take the bag out of storage, immediately discard any items that you didn't miss over the past few months. Repeat as often as needed.
Lighting
Balanced lighting is a beautiful effect that gives your home a warm, inviting glow. Of course, the benefits of good lighting go far beyond simply having an ambient atmosphere. Science has shown that the proper lighting and temperature of your home can actually increase comfort levels, boost your mood and reduce fatigue.
The lighting of your home is linked to sleep patterns, depression, and anxiety. In addition, a well-lit home is essential during recovery because it helps to prevent falls, slips, and injuries.
To improve your home's lighting, you can install new light fixtures, switch to halogen bulbs that mimic natural sunlight, and open the curtains to let the warm sunlight fill your home.
Nature
Bring elements of nature into your home. This might include potted plants (or fake flowers, if you don't have a green thumb). You can also include paintings of beautiful landscapes or seascapes. Consider your technology devices as well. You could set your computer wallpaper to a zenful scene or your mobile phone background as a beautiful image of the ocean.
Zen
Of course, one of the best ways to make your home more comforting and soothing is to improve its energy. There are many ways you can do this. You could start by bringing elements of zen and Feng Shui into your home.
You can also use essential oils to assist your healing process. These affordable oils can be very beneficial while your body is healing. Some of your favorite smells can actually soothe your mind and calm your emotions. Best of all, studies have consistently shown that aromatherapy improves your mood.
In addition, you might consider using this recovery time for some self-care. Pick up a meditation practice that you can do from the couch or the bed. Meditation clears your mind, helps you become more comfortable in the present moment, reduces stress, and boosts your mood while your body is healing.
As you can see, the solitude and downtime we experience after a surgery isn't necessarily a bad thing. Post-surgery healing can be a time of compassionate self-care, renewed creativity, and an opportunity to deepen our spiritual practices. By taking some proactive steps to ensure your own comfort during recovery, you can heal your body and get back to leading a happier, healthier life.